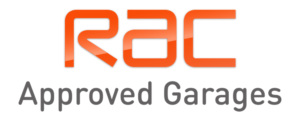 St Leonards test centre are proud to be certified as an RAC Approved Garage
The RAC's  network of Approved Garages helps motorists find good quality and reliable garages. With over 700 Approved Garages across the country, you'll always be in safe hands.
As well as offering a range of products and services, our Approved Garages also provide a whole host of garage services for vehicle maintenance and repair including vehicle repairs, tyre fitting, vehicle diagnostics and air conditioning servicing.
RAC garage and repairer network
The RAC garage and repairer network is made up of both RAC Approved Garages and RAC Accredited Repairers – it's the biggest UK garage network, helping customers keep their cars on the road. With hundreds of garages in the UK it's hard for customers to know where to turn, but when a customer goes to a garage in our network, they can have peace of mind knowing that they have the RAC stamp of approval.
All garages and repairers in our network work to the RAC Customer Charter and Code of Conduct approved by CTSI, which means you gets:
Honest pricing - all work will be explained clearly, and the costs will be transparent
Quality work - any repairs done will meet the high standard set by the RAC. Also this work is covered under a guarantee – 12 months or 12,000 miles, whichever comes first
Exceptional customer service - you'll find the service friendly, straightforward and jargon free
Peace of mind – all garages/ repairers in our network provide professional work, in a friendly environment
You trust us – we trust them
RAC Approved Garages work to our Customer Charter and are independently inspected